Nyos from southern Germany has earned a good reputation in the global scene in recent years, not only because of their always stylish products, but above all through quality and design. And so they show us again these days, how to reinvent from such a tedious product as a media reactor and makes a sophisticated lifestyle product that is a real eye-catcher in your cabinet: TORQ!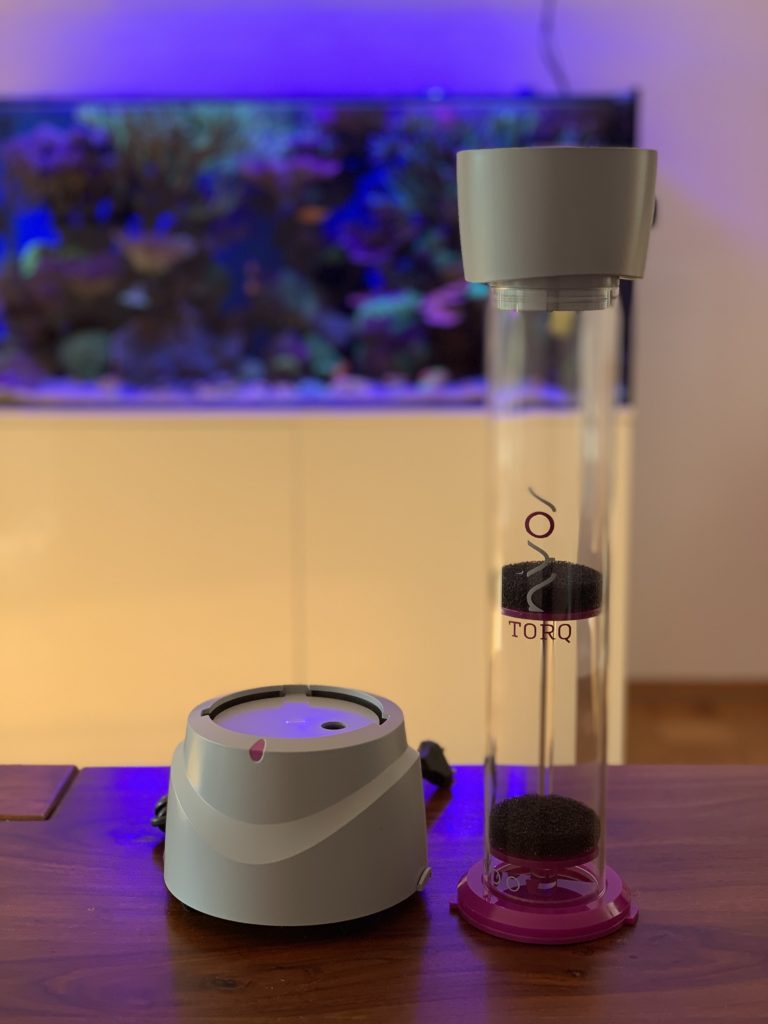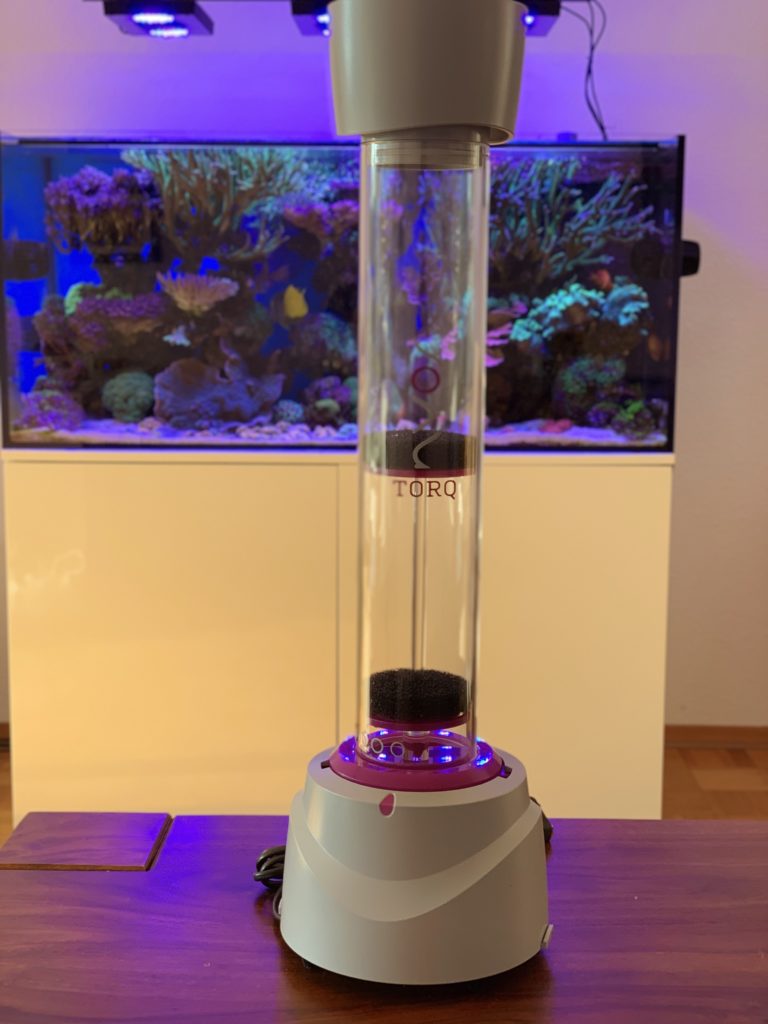 Filter media such as zeolite, phosphate adsorber, active carbon or bio-pellets must be constantly and well flown through to achieve their full performance. A hinged filter bag does not work proper. In my tank, I therefore use a media reactor and a zeolite filter, which hang by bypass on the return pump.
However, media only work well as long as they are exchanged regularly and this is where the problem usually starts. The more time you need to change adsorber, the more likely you don't do it regularly … Loosened screws, leaking tube connections and tubes makes it a pain.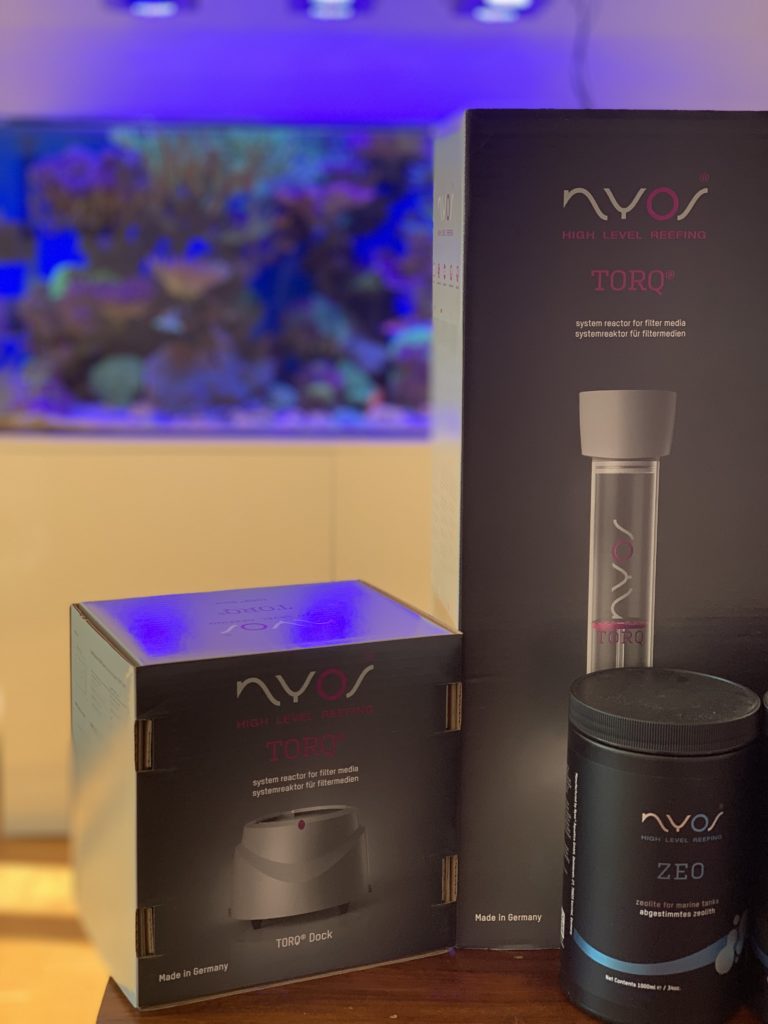 The NYOS TORQ eliminates several problems. The so-called "dock" contains a 1000l / pump with 12W power. In addition, there are the "bodies" in three sizes, all fit on the universal dock and are simply turned on with a bayonet lock. The whole thing is very smooth and can be done with one hand. With this rotation you can control the flow at the same time.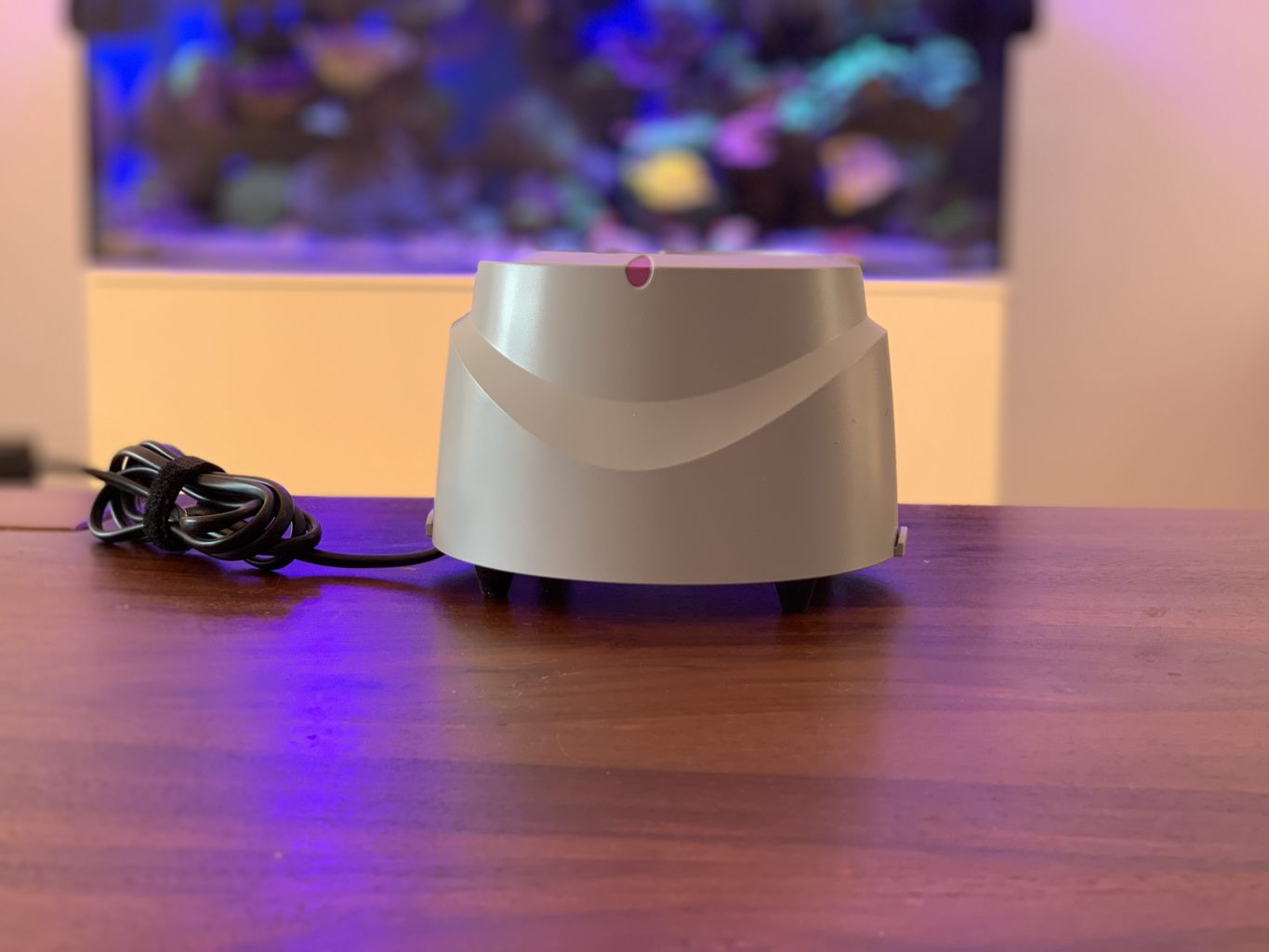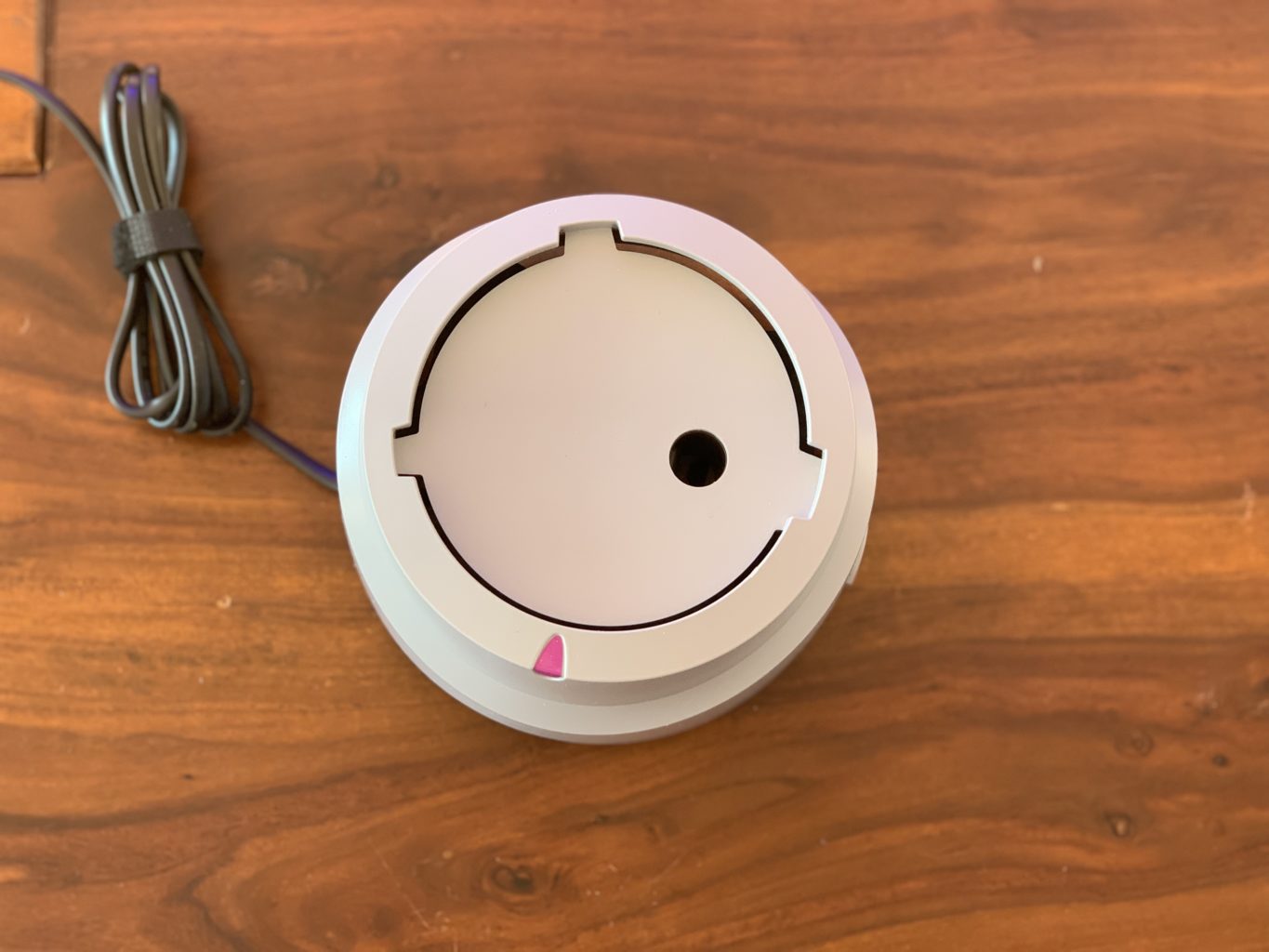 I use the 2.0. Liter version for zeolite and the 1L version for phosphate adsorber and activated carbon. These two sizes have the ability to accommodate two different media through the divider grid. The 0.75l version does not have this.
The most interesting solution, however, is the water flow in the TORQ: The water is pumped from below through the tube, whirling up the substrate and the water flows out of the top of the reactor and flows down the outside of the tube. In the upper area, a filter and a small heel hold back any escaping granules. With just one hand and without your fingers getting wet you can simply change the flow rate.
After some running-in time, the water then trickles down the outside really evenly and quietly, initially slight rippling disappears. This can be accelerated by cleaning the tube with spirit from the outside. This will remove any greasy film and leftovers.
For activated carbon and PO4 adsorber the position on level 2 is completely sufficient … with zeolite, on the other hand, it is possible to set a high flow rate. The setting is super light and stepless.
The best solution, however, is that you can clean the tubes very well and, above all, quickly – with dry fingers. Just take the cap off, empty it, fill it, the same on the bottom – with a little practice that's done in seconds. TOP!