On this page, we'd like to share some examples of the different settings of the Ecotech Radion LED for reef tanks. Exporting your personal schedule is pretty easy and the importing of the Graph can be easily made via the website ecosmartlive.com
LED offers numerous setting options on the color spectrum and intensity. That is why it is particularly important in LED lighting to acclimate your corals slowly to the new lightening and changs. Rule: Start with less intensity than at T5 lighting and then slowly acclimate over many weeks. Once the corals become brighter, the light should be turned down.
For this reason, we would like to show aquariums with Ecotech Radion LED lighting with settings that have been proven over several months. Just to simplify the start with the Ecotech Radion.
————————————————————————————————————————————————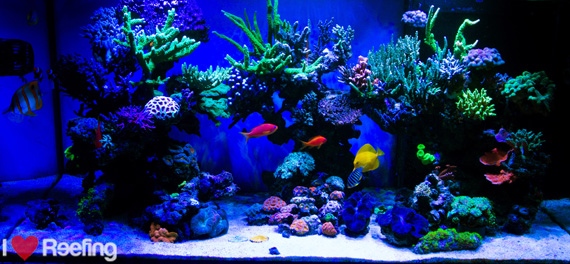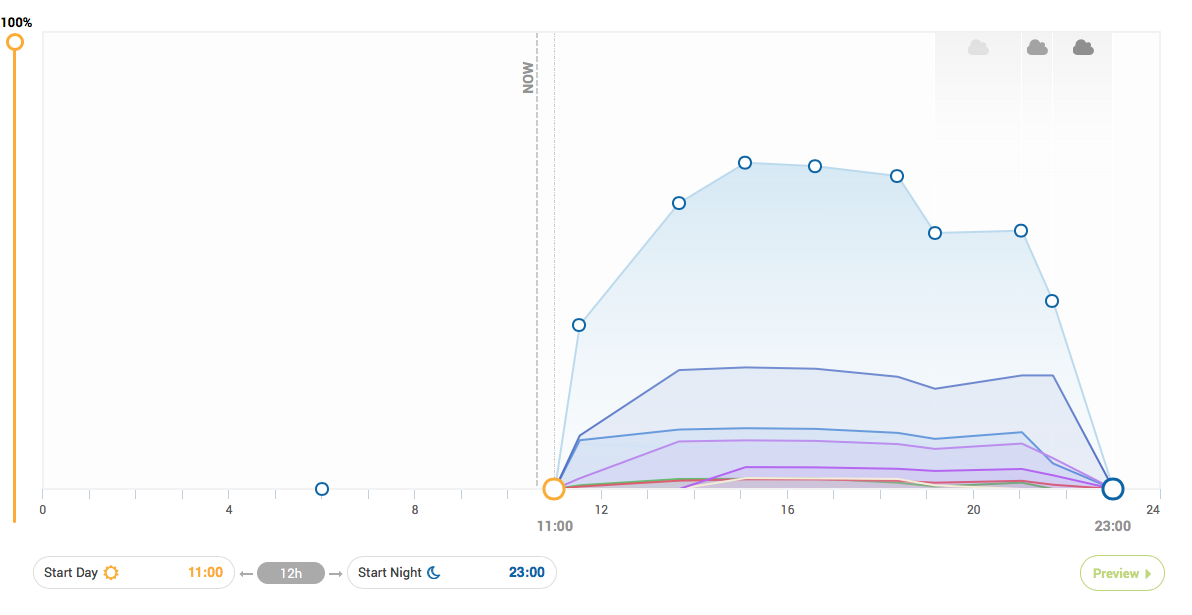 Standzeit: Seit 15.09.2011
3x Ecotech Radion Pro LED since: March 2013
3x Ecotech Radion G4 LED since: Jan 2017
Size: 130 x 60 x 60 cm // ca. 500l

—————————————————————————————————————————————————

Standzeit: Seit 1.06.2011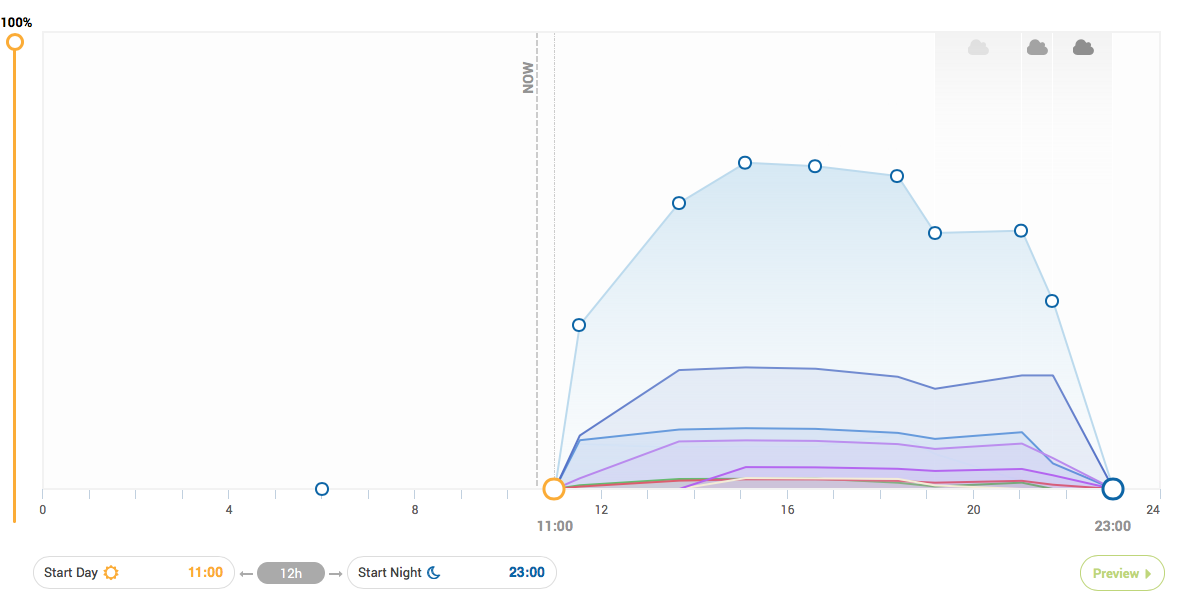 1x Ecotech Radion Pro LED since: March 2013
Size: 80 x 60 x 60 cm // ca. 300l