Many know the problem: An open marine aquarium is usually desired – that looks good, saves time in maintenance and the corals get direct and unfiltered LED light.
But there's another problem, especially in winter: gray mold due to high humidity!
Depending on the direction of the flow and thus movement of the surface of the water I needed temporarily 5l of ROI water per day and therefore had a very high humidity of about 70%.
After long consideration – first I wanted plexiglas or acrylic glass because of the price – I decided to cover the tank with glass. So I bought 5mm glass in 3 parts to make handling easier.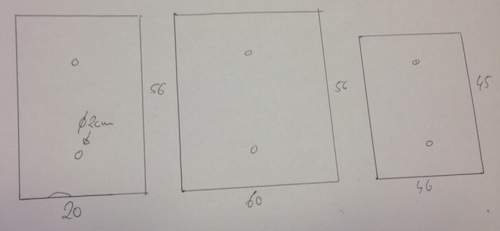 At my tank with a lenght of 130cm I took 3 parts in lengths 20cm, 60cm and 46cm to have some space left and right. The holes have 2cm diameter and the glass is 5mm float glass.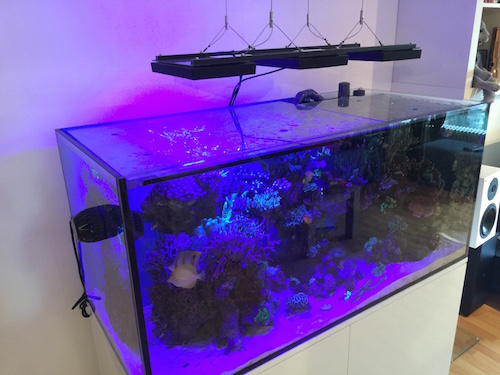 This reduces evaporation dramatically – from about 5l to less than 1 l / day and now I have a humidity level of around 50% which is ok!
After 5 months I cannot see any difference in color and growth, but I've turned up Radion Pro's prophylactically by about 10%.