With the MP40 Vortech Ecotech Marine succeeded a great success a few years ago, but there were critics in the worldwide forums who complained about the volume of the driver unit. Especially at high speeds and in pulse mode, you could register a whirring sound.
Ecotech Marine released the Quietdrive model earlier this year. I also have the mp40QD version and have to say: It is really inaudible from a small distance so I would have no problem putting a tank with that pump into my bedroom. EcoTech says, that the volume reduction results from an optimized energization of the Dry-Side and offers a controller upgrade for older Vortech generations. You can't get the huge performance upgrade, the mp40QD has, but with the controller upgrade it should be as quiet as the new generation!
I upgraded my older Vortech mp40w – here's the result:
Loudness of the old mp40w in 70% pulse mode (ca. 40db – 50db, measured in 10cm distance)
Loudness of the new mp40w in 70% pulse mode (ca. 35db, measured in 10cm distance) 
  Modification instruction of the mp40w controller
The controller comes with a manual – the upgrade is done in 10 minutes:
1. Unscrew the 3 screws
2. Plug in the cable into the new board, the RF board of the old controller has to be disconnected and be plugged in at the same location in the new controller!)
3. Install the pump via Ecosmart Live into your setup. If it does not work do a hard reset of the Vortech pump (instructions here)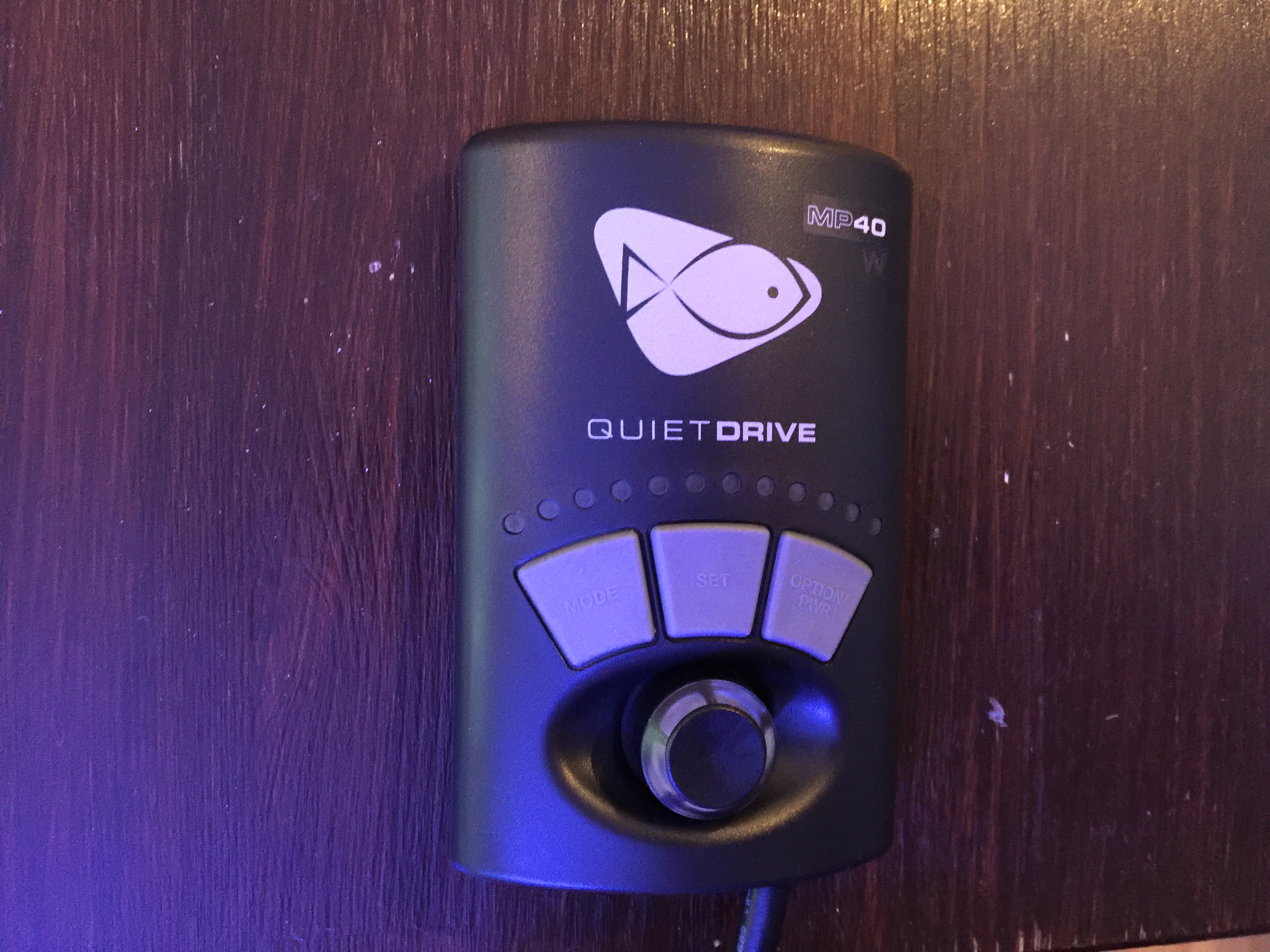 Conclusion: Brilliant – I expected a more or less marketing promise, but it is true: By changing the controller, also older Vortech pumps are in my opinion not audible anymore.